SUPPORT THE KEYLIM MIKVAH
PayPal is secure. Use either your PayPal account or a major credit card.
Click the button above and you will be able to enter the amount you desire to donate.  Or scan the QR code, below: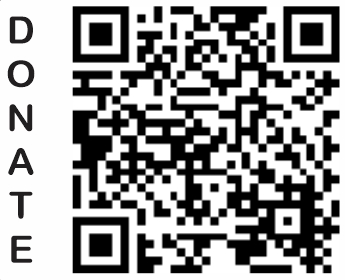 Please note that PayPal takes a small percentage as a fee. Payment and donations by check incur no fees. The PayPal option is provided for your convenience. If your donation is for over $500, we kindly request a check so that Anshe Emes benefits to the maximum extent possible without having to pay fees.
Alternatively, checks can be mailed to:
Anshe Emes — ATTN:Mikvah
1490 S. Robertson Blvd.
Los Angeles, CA 90035
Or please phone the office to make contribution arrangements: 310.275.5640
TAX ID: Federal ID #: 95-1792260-221